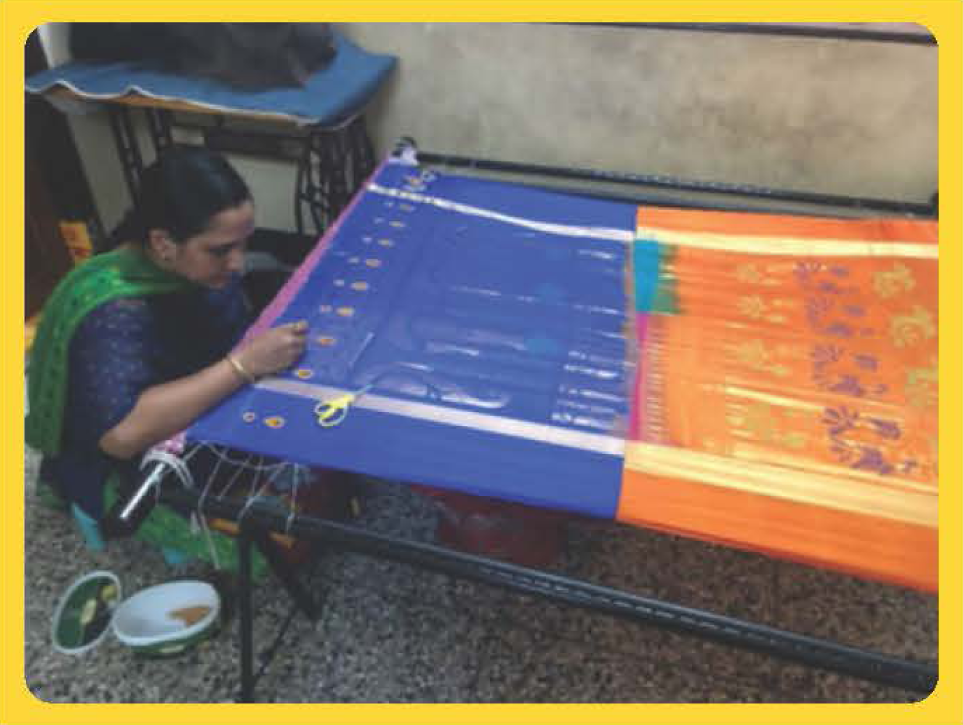 T. Latha, Hindupur, Andhra Pradesh
"We are a family of four members, husband, myself and two children. My husband is working as a TV Dish connecting person. Prior to Mag gam and Jardosi training we were facing hardships for family maintenance and were unable to provide quality education for our children.
With the help of BIRED in association with Sri Sathya Sai Seva Organisation,
Hindupur, we got trained in Maggam and Jardosi works for 45 days. This training helped us a lot and I am able to earn around ₹7,000-8,000 per month. With this I was able to manage my family expenditure and now we are able to give quality education to our children by joining them in good schools. With this we were respected among our relatives and able to lead dignified lives in society. Now I am also training my neighbours on this Maggam and Jardosi work and helping them. I extend my heartfelt gratitude to BIRED and Sri Sathya Sai Seva Organisations, Hindupur, Andhra Pradesh. I am very happy to say that my children are now attending Bal Vikas classes too."
Vimalkumar, Kanchipuram, Tamil Nadu
Vimalkumar, a youth from Seliyur in Kanchipuram District, Tamil Nadu, studied Class XI and could not continue his education due to family circumstances. He had to take up a job to help his father (who is a driver) and was searching for one. Fortunately, he came across a SSSSO Member who heard his story, suggested that he join SSS RVTC at Nanmangalam and get trained in Plumbing, Electrical and Two-wheeler Servicing. The SSSSO Member also said that the course was being offered free and was an integrated one. He could choose the work in any of the trades, the spectrum of opportunities was wide.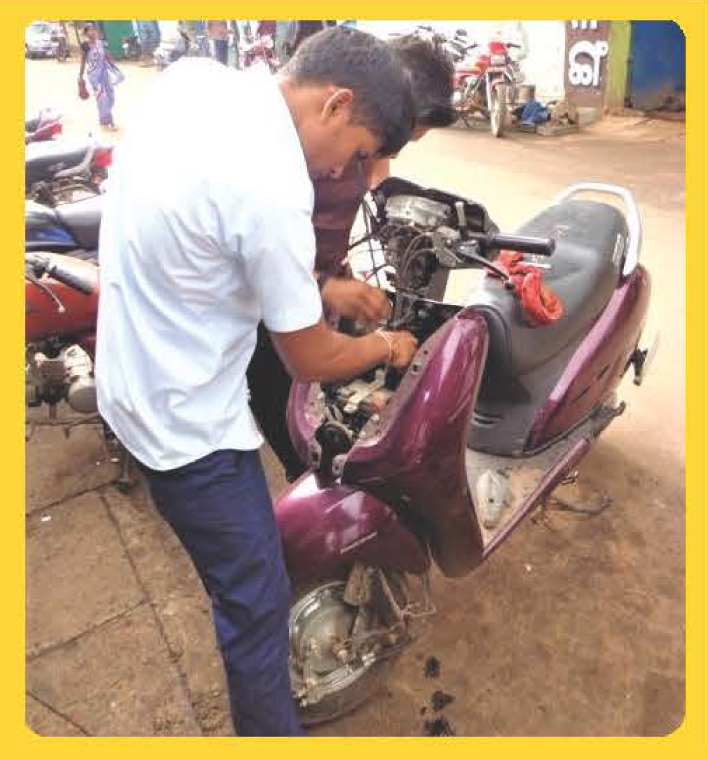 The member also brought Vimalkumar to the RVTC Nanmangalam. The boy was intelligent and diligent. He learnt the skills well. He showed extra interest in Two Wheeler servicing and worked on Sundays too. After completion of training, he was offered employment in a Two-wheeler Service station with a salary of ₹ 6,000 and, within a year, seeing his hard work and skill it was increased to ₹ 12,000 per month. He earned a good name too, and helped new students of RVTC in the practical techniques of servicing. He expressed his wish to start his own service centre within a year or two.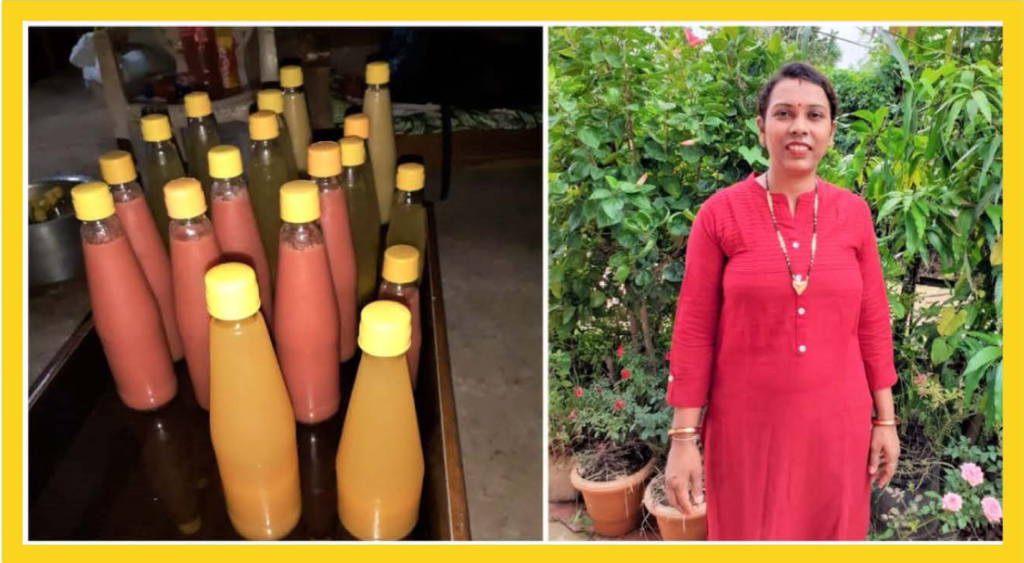 Binotiben Patel, Navsari, Gujarat
In August 2019, a young lady named Binotiben Patel took training for valuation of fruits and vegetables under the SSSRVTC Gandeva, Navsari District in Gujarat. After the training, she started her own business in 2019. She started preparing pulp of various fruits and juices of amla, pineapple, mango, guava, apple, etc. "I have learned everything from RVTC. They helped me set up everything. I have this business which helps me to be independent and earn my livelihood," she says with immense satisfaction.