Rural youth in Anantapur district have benefited from the three-month residential training in electrical and plumbing trades imparted at the Tadipatri RVTC. More than 150 youth have completed the training since the inception of the Centre in November 2014. Each batch consists of ten trainees who travel to the RVTC from all over the district to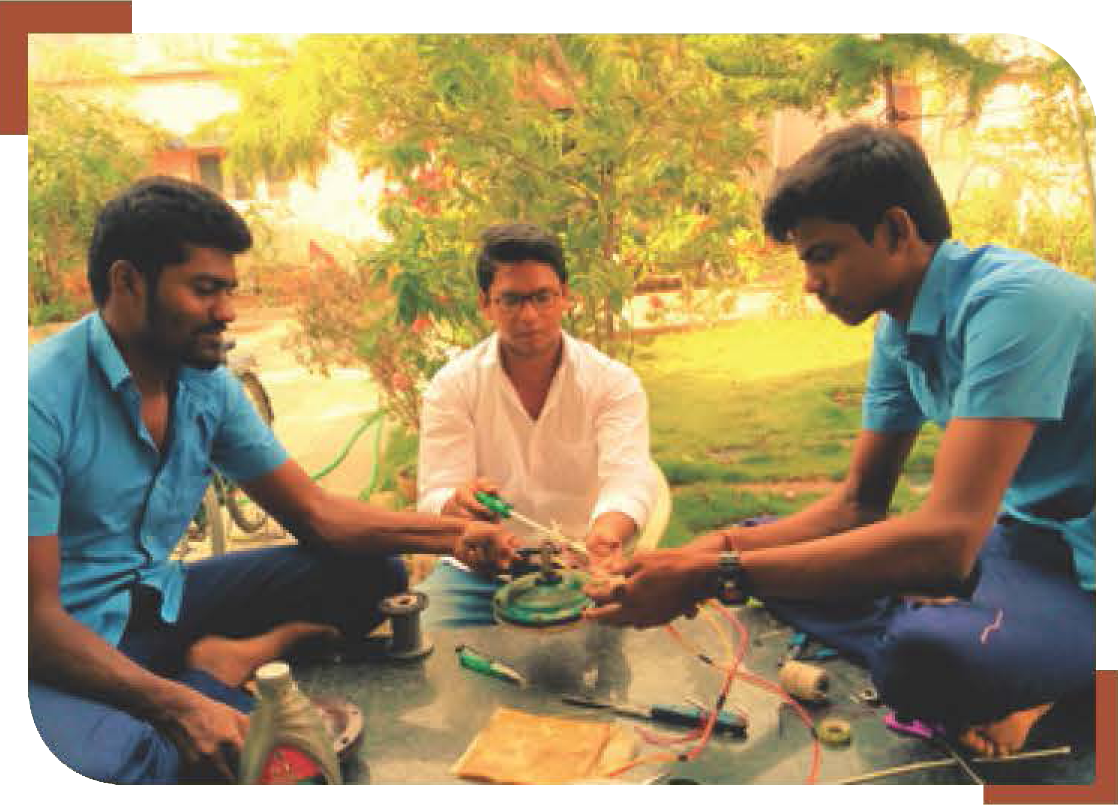 undergo training. The residential component of the training is therefore helpful since youth hailing from as far away as 80 kms from Tadipatri have benefited from the training.
RVTC Tadipatri was set up by the Sri Sathya Sai Trust of Andhra Pradesh following a donation of ₹78 lakhs by an individual donor. The donation helped the Trust to set up a corpus towards the RVTC, buy equipment for the training centre and organize infrastructure to get the training centre off to a start quickly.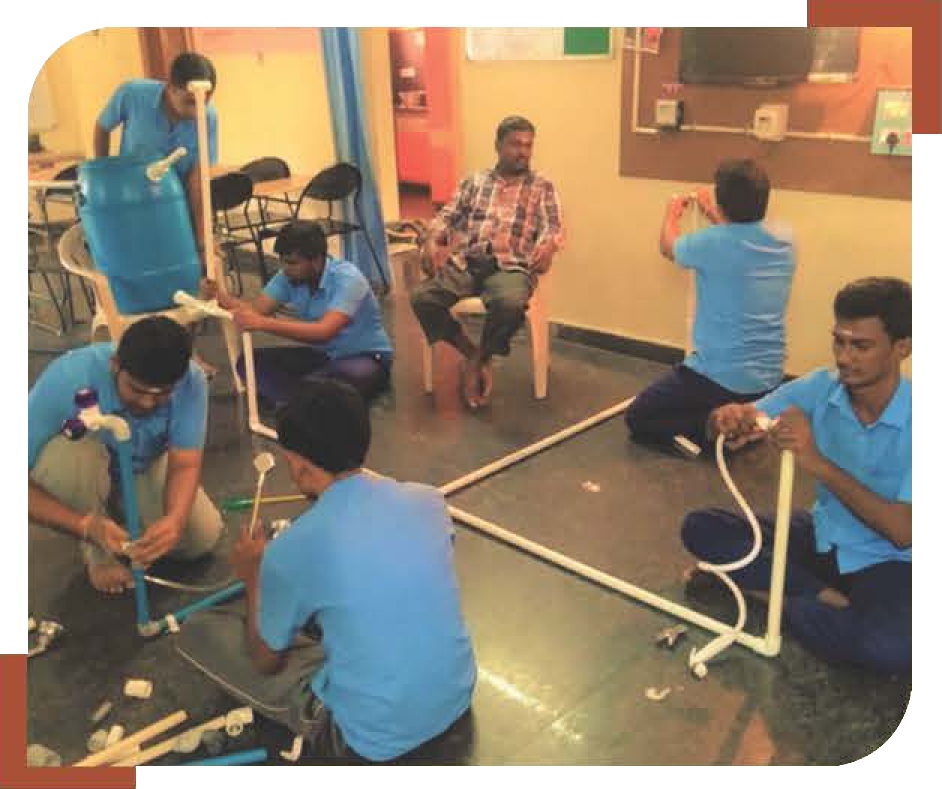 Three paid trainers (one full time and two-part time} are tasked with training the youth in all aspects related to electrical and plumbing trades so that at the end of the training, the trainees are well placed to either find jobs for themselves or practice the trade in their own villages. Male candidates from the district who are in the age group of 18-25
years and have passed Class X are eligible to join the training programme. Out of the 150 trainees so far, 90% are self-employed. At the end of the training, such trainees are provided with a Bosch tool kit costing about ~3,500, which is of immense help, especially for starting off their own businesses.
Of the 1 0% who have secured jobs, some are Line Men in their villages, a few work in Tirupati at a Battery company, some have joined KIA Motors in Penukonda and a couple of trainees work in Hyderabad. The 90% that are self-employed are running small businesses in their own and surrounding villages. This is important because one of the aims of such RVTCs is to prevent the distress flight to cities for jobs, by providing training and means of employment in rural areas.
The Centre reports that trainees who have secured jobs earn in the range of ~1 0,000-20,000 per month while those who are self-employed earn in the range of ~9.000-15,000 per month. The Tadipatri RVTC is able to deliver the training at nearly half the cost of the Pradhan Mantri Kaushal Vikas Yojana rates paid to vendor-training institutes/sites for similar trainings. At less than ~30,000, youth acquire a lifelong skill, and the cost of training (received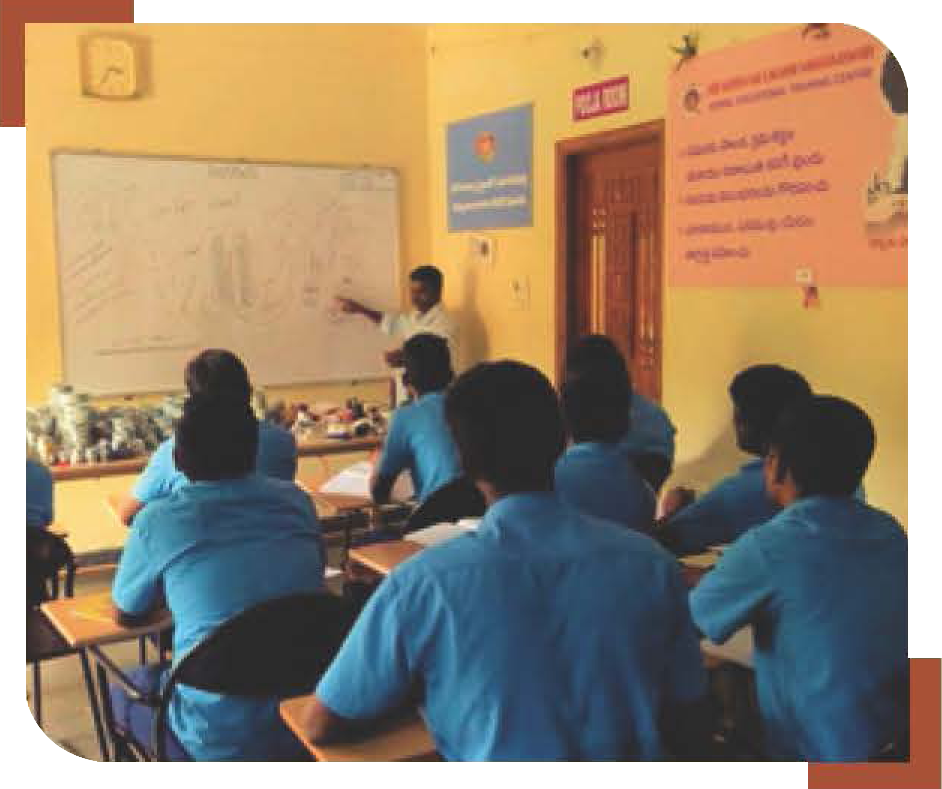 free by the trainee} is made up in a mere two months of their career. That most of them are able to stay back in their villages I homes, earn a living, and contribute to the wellbeing of their families and villages adds immeasurable value to the endeavour.