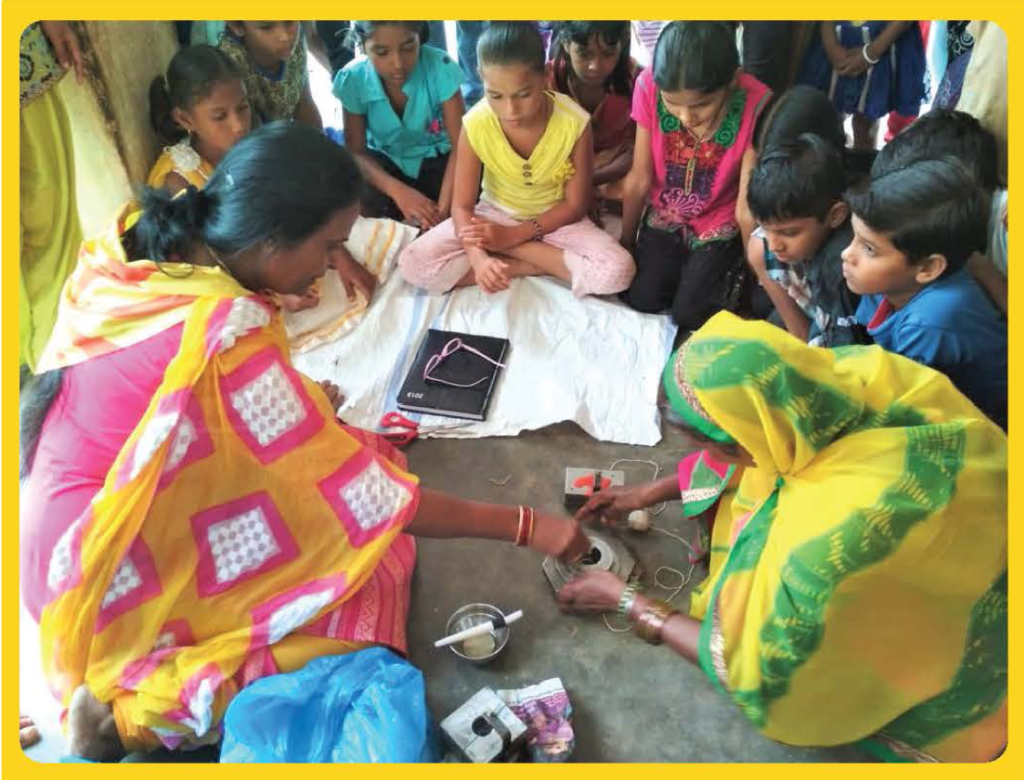 Anjali Pillay, Bhilai, Chhattisgarh
"I believe in self-empowerment for women so that they can stand on their own in society. Being a Sai devotee, I work towards creating this awareness among the people. I think love with selfless service is modern-day spirituality," says Anjali Pillay, who has been associated with Sri Sathya Sai Vocational Training Programme from 2017. She is a Senior Human Resource
Manager at Bhilai Steel Plant, Steel Authority of India Limited (SAIL). She has experience in providing training in Tailoring, Sweet box making, Candle Making (floating candle), Papad and Pickle Making.
In 2015, she got posted in the CSR department of SAIL and got the chance to do service through her occupation. Bhilai Steel Plant adopted 21 villages and she was part of the team which made "self-help groups" of 15-20 number of women who had gone through the training of sweet box making, candle making, old clothes mattress, tailoring, pickle-papad making, and marketing. In the past three years she has trained about 700 women.
S. Nagabhushan Rao, Srikakulam, Andhra Pradesh
S. Nagabhushan Roo, an ITI and CTI graduate, has been associated with SSSSO since 1972. He was the head of the institution of private training centers from 1980s. Apart from the technical know-how, he knows the nitty-gritty of administration of the training institute. "When I have passion to serve and share my knowledge, I don't see any trouble," he says.
Nagabhushan travels every day to SSSRVTC Srikakulam, for which he is the director. He has few faculty members and a caretaker to support him. When asked about the difference between other RVTCs and SSSRVTCs, he says "We don't focus on providing only skills. We aim to make them better citizens. The students who join, participate in morning prayer activities, Bhajans, and Human Value classes, which develops their personality. I see a silent transformation taking place along with acquisition of skills".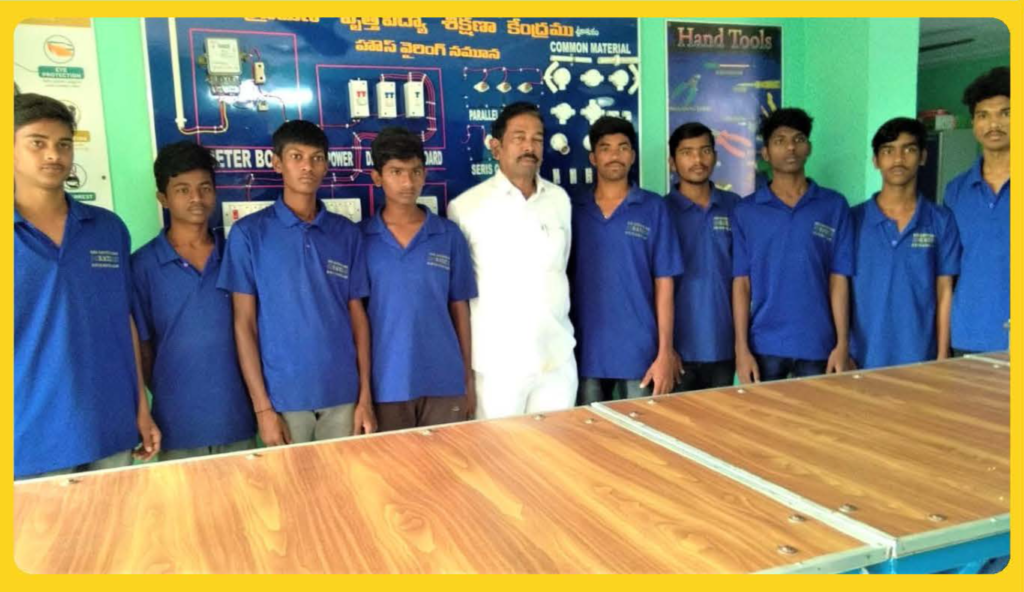 Vocational training programmes are fulfilling an important need for skills among youth in rural areas and for the unemployed and under-employed youth in urban areas. Scaling up such programmes will require studying the outcomes from the current initiatives, replicating the best performing models and, increasing the number of centres and skill offerings that can serve the youth and help them build long-sustaining careers.
As part of the Vocational Training Mission, SSSSO aims at increasing the number of trained youth to 1,00,000 over the next five years and also improve on their placement numbers and monthly wages earned. Potential earnings per year by the 100,000 trained and employed youth could add ₹1,000 crores (₹ tO billion) per year to the economy if all are employed or self-employed.
With greater efforts to trace trainee graduates and their employment status, SSSSO will be able to report more accurately on the actual earning history of the trainees. This is a challenge flagged by researchers when the outcomes of vocational training programs in India are discussed. Going forward, SSSSO plans to implement systems that will improve the tracking of graduated trainees so that their employability is determined more accurately and widely.
All India Meeting of Vocational Training Coordinators at Prasanthi Nilayam
One of the immediate goals is to build a Management Information System (MIS) that will help manage the vast amount of data generated across India along scores of indicators that need to be tracked in order to study its vocational training programmes. Such an MIS will help streamline data collection and management and, significantly improve the assessment of outcomes and impact of the vocational training programmes.
Towards the above goals, collaborations with different organizations, support of philanthropists, CSR support from corporates, and implementation partnerships with organizations already established in this domain of skilling will be critical. By elaborating on SSSSO's vocational training programmes and their experience with various models, the Organisation hopes to establish the case for a multi-pronged approach to vocational training and skill development in this decade.