Aum Sri Sairam
Sri Sathya Sai Seva Organisations ~ Kanchipuram South
After being in the secured womb for 9 months, the world may seem a bit harsh for many babies. The lady volunteers of SSSSO, Tambaram, Tamil Nadu do their bit in ensuring these babies feel the warmth and love.
The project is 'wealth out of waste' and quilts for just born babies are made from old cotton sarees. They are distributed in the  Government Hospital  Chromepet , during the birthday celebration of our Sri Sathya Sai Baba , for the past 10 to 12 years. The volume being more this year, the Balvikas parents decided to make the activitivity in two phases, once for Guru poornima Day and again during Bhagawan Sri Sathya Sai Baba's birth day celebrations.  The number of quilts distributed, try to match the numeric of the Avataric age. Last year new born dress sets made of beautiful banian material were also added.
The first set of 54 quilts handmade and stitched by Balvikas parents were distributed on 27th July 2018 along with 50 dresses for new born babies . 5 Mahilas of Tambaram samiti participated in the activity of distribution of quilts, new dresses and vibhuti prasadam at Government Hospital, Chrompet.
The PRO of the hospital and the junior Administrative officer wanted to check the items before distribution and were very happy to note the quality of service.
They appreciated the work and going way forward have requested the mahilas to demonstrate the quilt making technique*to the nursing trainees and staff.
May the Universal Mother Sai bless the mahilas and  Balvikas parents with more opportunities and bless the recipients, the new souls in their journey of life  .
Jai sairam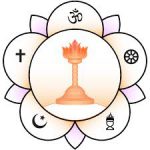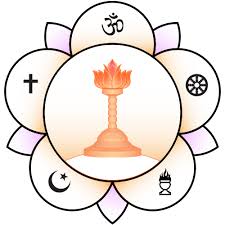 Contact:
Shri N Shankara Narayanan, District President, Kanchipuram South District, Tamil Nadu
Email id: durasign@yahoo.co.in
Feedback & Helpline: admin@ssssoindia.org.