AUM SRI SAIRAM
SRI SATHYA SAI SEVA ORGANISATIONS ~ TRICHY DISTRICT
SKILL TRAINING FOR SELF EMPLOYMENT FOR WOMEN AT TRICHY FROM 21STTO 23RD SEPTEMBER 2018
With the Divine blessings of our beloved Bhagawan the First RVTC programme on "Skill Training for Self-Employment to Mahilas of Narikuravas and Parents of SSSVJ adopted Schools" was conducted at Sri Sathya Sai Spiritual Center, Arunanagar, Srirangam, Trichy from  21st To 23rd September 2018.
This training was conducted under the leadership of Mrs. Kalpana Heblekar and Shanghai Suresh who are Skill Development Training Partners from SAFERWE FOUNDATION, BANGALORE. They imparted excellent training to the participants. 
On the first day 21st of September 2018, the Programme was inaugurated by lighting Prema Jothi at 10.30a.m. The District President Trichy, Dr Vijay welcomed the gathering. This was followed by introduction to Training Programme and speech by Dr. Jayalakshmi, District Veda Coordinator, Trichy.
Participants were taught
1.   Paper Bags making
2.   Adult Diapers making
4.   
Quilling Jewelry making and Beaded jewelry making 
during the 3 days training programme. The Training Session was from 10.30a.m to 5.00p.m. Around 33 women from Narikurava colony, Bikshandar Koil and Kallukuzhi Samithi participated in the Training Programme.
On 23rd September 2018, during the Valedictory function, Mr. V. VijayaKrishnan, State Youth Coordinator gave a motivating speech and distributed participation certificate to the women participants. During the feedback session, the participants praised Sri Sathya Sai Seva Organisation for lightening a lamp for the progress of their livelihood and thanked Swami for having given this opportunity to attend this training programme. The Programme was concluded with Mangala Aarathi.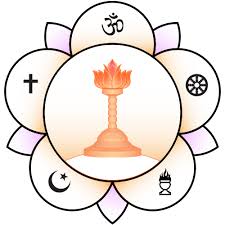 This slideshow requires JavaScript.
Contact:
Dr G C Vijay Sai Prabhu , District President, Trichy  District, Tamil Nadu
Email id: saipirai@yahoo.com
Feedback & Helpline: admin@ssssoindia.org.