Aum Sri Sairam
Sri Sathya Sai Seva Organisations ~ Delhi  NCR
As a fitting offering to the 'Guru of all Gurus', Bhagawan Sri Sathya Sai Baba, SSSSO, Delhi NCR organised 'Sankeertanam Samarpanam' – a garland of 18 vibrant bhajans on July 15th 2018. This was held as a precursor to the fast approaching Guru Poornima falling on July 27th.
A large number of people participated wholeheartedly in this community singing, which was different from the regular bhajans. Based on a pre-decided list, the bhajans were sung in unison by all ladies and gents present, alternatively.  The bhajans were supported ably by instruments like the keyboard, guitar, harmonium, tabla, and apt photos being projected on the screen alongwith the lyrics. The 90 minute bhajan session transported the devotees to a different plane of 'Bhakti' where each one enjoyed the nectar of Namasmaran. The crescendo of Sankeertanam Samarpanam' was felt when Bhajans often sung by Sri Sathya Sai Baba – Prema Mudita Man se Kaho & Hari Bhajan Bina sukha shanti nahin was sung by all – fondly remembering the bygone days when all would sing, following the Master Himself!
Not only did the pulsating bhajans remind everyone of "Prashanthi bhajans' but also the 'prasad' consisting of Tamarind rice and laddoo, made them reminisce about their favourite "Prashanti Prasad"!
to view the program click here https://youtu.be/5Q0WDQxvuzA
Jai Sairam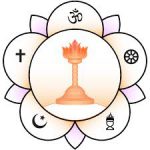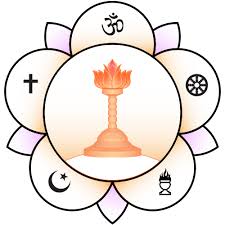 Contact:
Shri Jatinder Cheema, State President, Delhi NCR
Email id: sp.ssssodelhi@gmail.com
Feedback & Helpline: admin@ssssoindia.org.