Aum Sri Sairam
Sri Sathya Sai Seva Organisations ~ Kanchipuram South
Guduvancheri Samithi, Kanchipuram South district, has been conducting tailoring class ( RVTC program) at Sastrambakkam village, next to Venkatapuram, Singaperumal koil, for the benefit of village Mahilas for their livelihood.
After the training with the help of a trained teacher for four months, an examination was conducted for the village Mahila 15 days ago. The Mahila were given training on how to stitch Churidars. Out of 39 Mahila only a few could reach up to the benchmark. Other Mahilas also got benefited
The Mahilas who were trained and passed the exam successfully were given certificates at Gnanodaya school, Venkatapuram on 27 July, 2018. The school Principal awarded these certificates to them.
Jai Sairam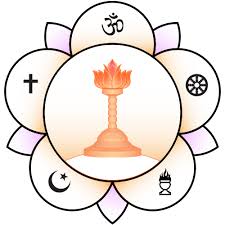 Contact:
Shri N Shankara Narayanan, District President, Kanchipuram South District, Tamil Nadu
Email id: durasign@yahoo.co.in
Feedback & Helpline: admin@ssssoindia.org.