Aum Sri Sairam
Sri Sathya Sai Seva Organistions ~ Chennai Metro South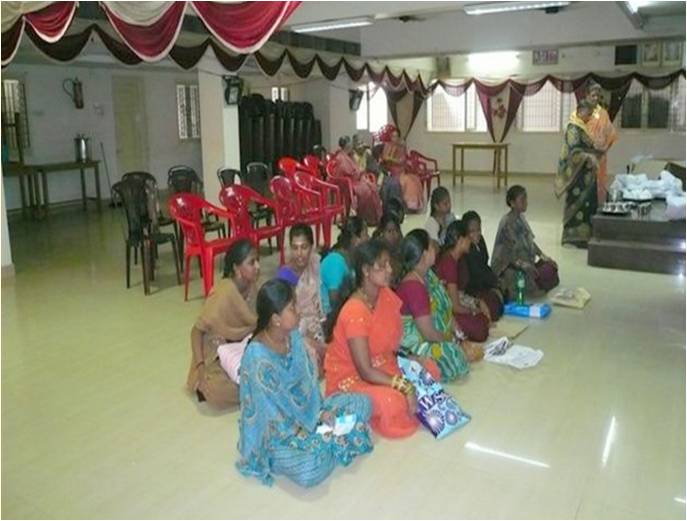 THE PRE-NATAL ANTE-NATAL PROGRAMME for expectant mothers from economically weaker sections of the society is A UNIQUE PROGRAM organized by Mahilas of Sri Sathya Sai Seva Organisations, Chennai Metro (South) District.
 This medical camp is being conducted at SAI ARVIND COMMUNITY HALL R.A.PURAM CHENNAI-600028 for the past several years.  Expectant mothers belonging to the economically backward families in nearby areas are brought to this medical centre located centrally at a convenient place. The periodicity of this medical camp is fortnightly, once on alternate Tuesdays. Experienced specialist doctors in Gynecology and pediatrics offer their services free for this seva. The check-up starts once the pregnancies are confirmed and continues till the baby is delivered and is one year old. The mothers are briefed about health and hygiene and precautions to be taken during pregnancy. They are provided with Sai Protein packets, dates and other medicines and tonics as per requirement. The general health of the ladies improves with suitable supply of calcium and vitamin tablets. All the pregnant ladies are given a warm cup of Sai protein drink when they come for checkup.
The new born baby is provided with a small kit containing essentials for the new born babies like rubber sheets, Jabblas, nappies, baby powder, soap and shampoo. Around 500 pregnant ladies have benefited by this program and with Divine Grace and by this humanitarian seva all have successfully delivered good babies.
Preparation of Sai Protien: The Sai Protien is prepared by the mahilas of the organization with lot of devotion and sincerity.  The powder is made up of cereals like boiled rice, wheat and pulses and sprouted Raagi. (soaked and sprouted at homes).
DETAILS OF CHECKUP:
VENUE : Sai Arvind Community Hall 13/1, Bahirathi Street, Srinivasa Avenue, Bishop Garden, R A Puram, Chennai, Tamil Nadu 600028
PERIODICITY: Bimonthly – on Tuesdays  – Timings: Between 1.00pm -2.00pm
Contact Person: Mrs. Sumathi Ramesh – 9840742285/ Mrs. Susila Akshayan – 9444386736
With Bhagawan's Grace, as done every year, this year also the Valaikappu Function (Baby Shower function ~ Adorning the pregnant mother with glass bangles, chandan and kumkum) was conducted on 19th July 2018, in the auspicious month of Aadi in Tamil calendar. The function was held at Sai Aravind Community Hall in R.A. Puram. A total of 57 expectant mothers who were benefited by the Ante Natal Programme being conducted by Sri Sathya Sai Seva Organization, Chennai South were felicitated in Bhagwan's Divine Presence.  They were given a gift hamper consisting of Swami's photo & vibhuti, Sai Protein packet, biscuits, dates, mehendi cone, a saree, some fruits & eatables along with glass bangles which are usually given during Valaikappu (baby Shower function)
Jai Sairam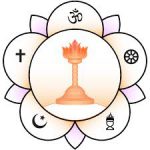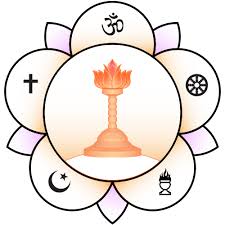 Contact:
Shri Chandrasekaran S.R, District President, Chennai Metro (South) District, Tamil Nadu
Email id: chandrasekaransr@gmail.com
Feedback & Helpline: admin@ssssoindia.org.