AUM SRI SAIRAM
Sri Sathya Sai Seva Organisations ~  Sikkim
Sri Sathya Sai Seva Organisation-Sikkim Team had a meeting with Hon. Prime Minister Shri. Narendra Modi on 23rd Sept 2018 at 6 PM in Sikkim Raj Bhavan. Chief Minister of Sikkim state Shri. P K Chamling who has been an ardent devotee of Bhagawan Baba (CM was blessed with a golden ring by Bhagawan during one of his visits to Puttaparthi) invited Sri Sathya Sai Seva Organisation, Sikkim to meet the Hon. Prime Minister (only one NGO was permitted). Shri. Modi greeted the team "Sairam".
Shri. Modi paid keen attention to know the various activities by the SSSSO in Sikkim State and was very impressed with the services. A compilation report of the three wing activities was presented to the Hon. Prime Minister. On the mention of the services of Disaster Management team comprising of around 2000 from all over India, which served in the recent floods of Kerala he was delighted with the kind of service and devotion. About nine years Balvikas course for the children aged 5-15 wherein after the course children would emerge as the best citizen with high moral values, Shri. Modi expressed his immense satisfaction. He  was also very happy to know that in Sikkim there are a good number of Alumni of Sri Sathya Sai educational institutions. Nearly 700 Sevadal from Sikkim visit Puttaparthi in December every year was well appreciated by him.
The call by the Hon Prime Minister nationwide on Swachcha Bharat is the project taken up by the All India President of SSSSOI in its name " Swachata se Divyata tak", which has taken its place everywhere across the country will have more diligent efforts from 2nd Oct till 20th Oct-2018. Shri. Modi while asking the team to concentrate on this further added to take up "Yoga" as well.
A book titled "Mantra" on Veda with an audio CD was presented to Shri. Modi.
The team of SSSSOI, Sikkim submitted a request for the registration of Gangtok Manmandir site.
Jai Sairam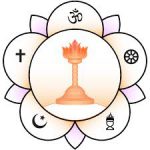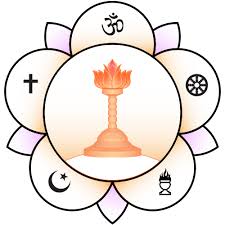 This slideshow requires JavaScript.
Contact:
Feedback & Helpline: admin@ssssoindia.org.